PIRE-ECCI faculty from UC Santa Barbara, the Fritz-Haber Institute (Berlin) and the University of Göttingen will meet with the students and faculty from the Advanced Materials and Surface Science group of IAMS and from National Taiwan University. The workshop will include faculty presentations, a tour of the IAMS/NTU facilities, and discussion time to brainstorm potential collaborative projects.
PIRE-ECCI Meeting Participants
Susannah Scott, UC Santa Barbara
Peter Ford, UC Santa Barbara
Eric McFarland, UC Santa Barbara
Michael Gordon, UC Santa Barbara
Steve Buratto, UC Santa Barbara
Liming Zhang, UC Santa Barbara
Baron Peters, UC Santa Barbara
Dan Little, UC Santa Barbara
Trevor Hayton, UC Santa Barbara
Alec Wodtke, Uni-Goettingen
Luca Ghiringhelli, FHI-Berlin
Ricardo Mata, Uni-Goettingen
Claus Ropers, Uni-Goettingen


Download the Workshop Program HERE or visit the host website for more complete information.


Travel by Air
Participants will travel by American carrier (economy class, round trip) to Taipei International Airport (TPE). Travel costs for UCSB participants will be funded by the PIRE-ECCI.
Lodging
Lodging will be at the Leader Hotel in Taipei.
Tel: (02) 8369-2858
Add: No. 83, Sec. 4, Roosevelt Rd., Taipei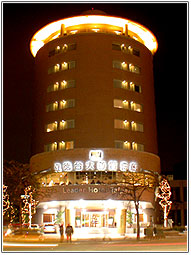 Travel by Ground
To Taipei City from the airport: You can take a bus from the Taipei International Airport to Taipei City or get a taxi at the airport to Taipei. The fare is about 125 NTD for bus and 1,200 NTD for taxi.
NTU can be reached via MRT at Gongguan Station, or by city bus: #0-South, 1, 109, 207, 208, 236, 251, 252, 253, 278, 284, 290, 311(YongFu Line), 505, 52, 530, 606, 642, 644, 648, 660, 668, 671, 672, 673, 675, 74, 907, Songjiang Main Line, Dunhua Main Line, JingMei-RongZong Express Bus, B12, G11 at MRT Gongguan Stop and #0-South, 109, 207, 253, 280, 284, 290?311(YongFu Line), 505, 52, 642, 668, 671, 675, 907, Songjiang Main Line, Dunhua Main Line, G11 at NTU Main Campus Stop.