Summer Programs
Each summer there will be a workshop dedicated to PIRE-ECCI collaborative research and findings. Alternating between Santa Barbara and China, the workshops will highlight collaborative research projects conducted overseas during extended research visits by our scientists in China, as well as continued efforts and reverse XRVs here on campus. They will be augmented by plenary speakers from all over the world, presenting their research in forefront science in the field. Individual web pages will be dedicated to upcoming summer workshops and posted by links below.
Summer 2014
Interface Chemistry of Materials
The 2014 annual meeting will be held in Shanghai, China, at Fudan Univeristy. It is co-hosted by the ICMR at UCSB, Fudan University, and SINANO in Suzhou. Vist the Program Website for more details.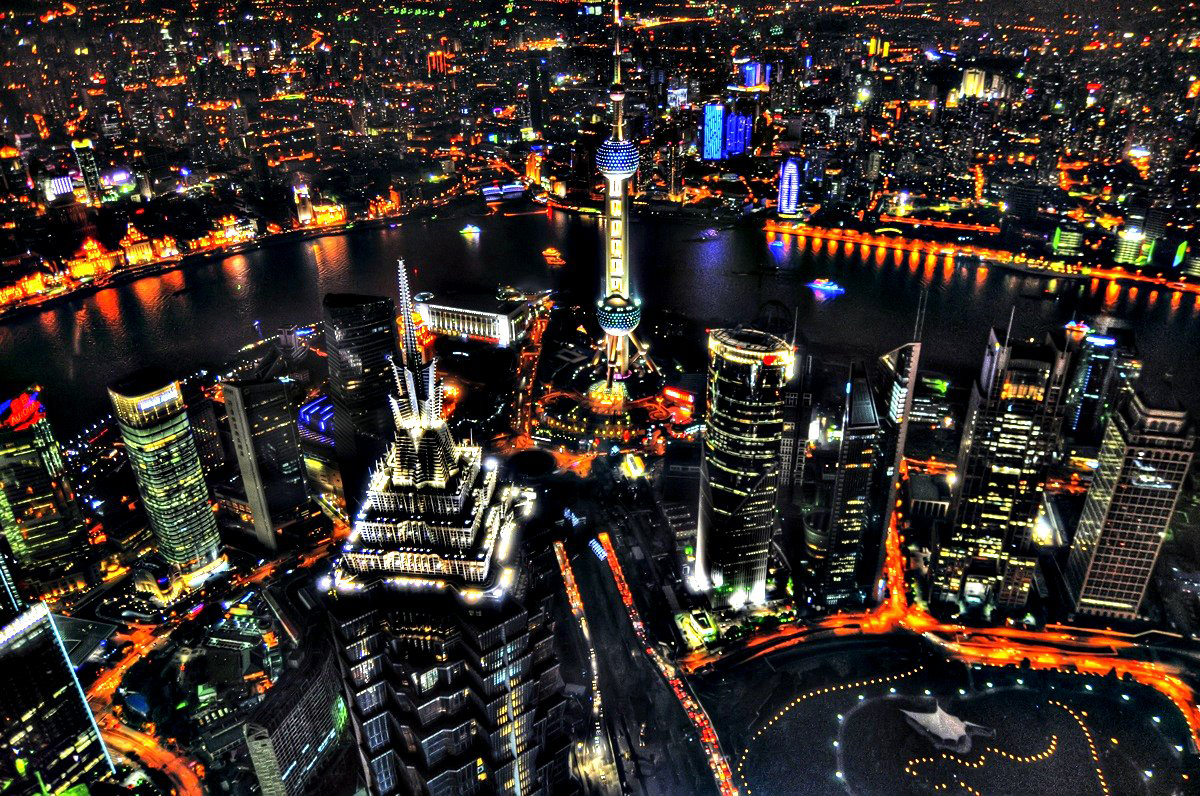 Shanghai Skyline
Winter 2013
PIRE-ECCI Annual Meeting, Dec 16-17, 2013
The annual meeting was delayed until December 2013, and was held for two days in beautiful Santa Barbara, CA. The meeting brought new and existing Chinese Senior Investigators to UCSB and proved to be an exciting and productive meeting.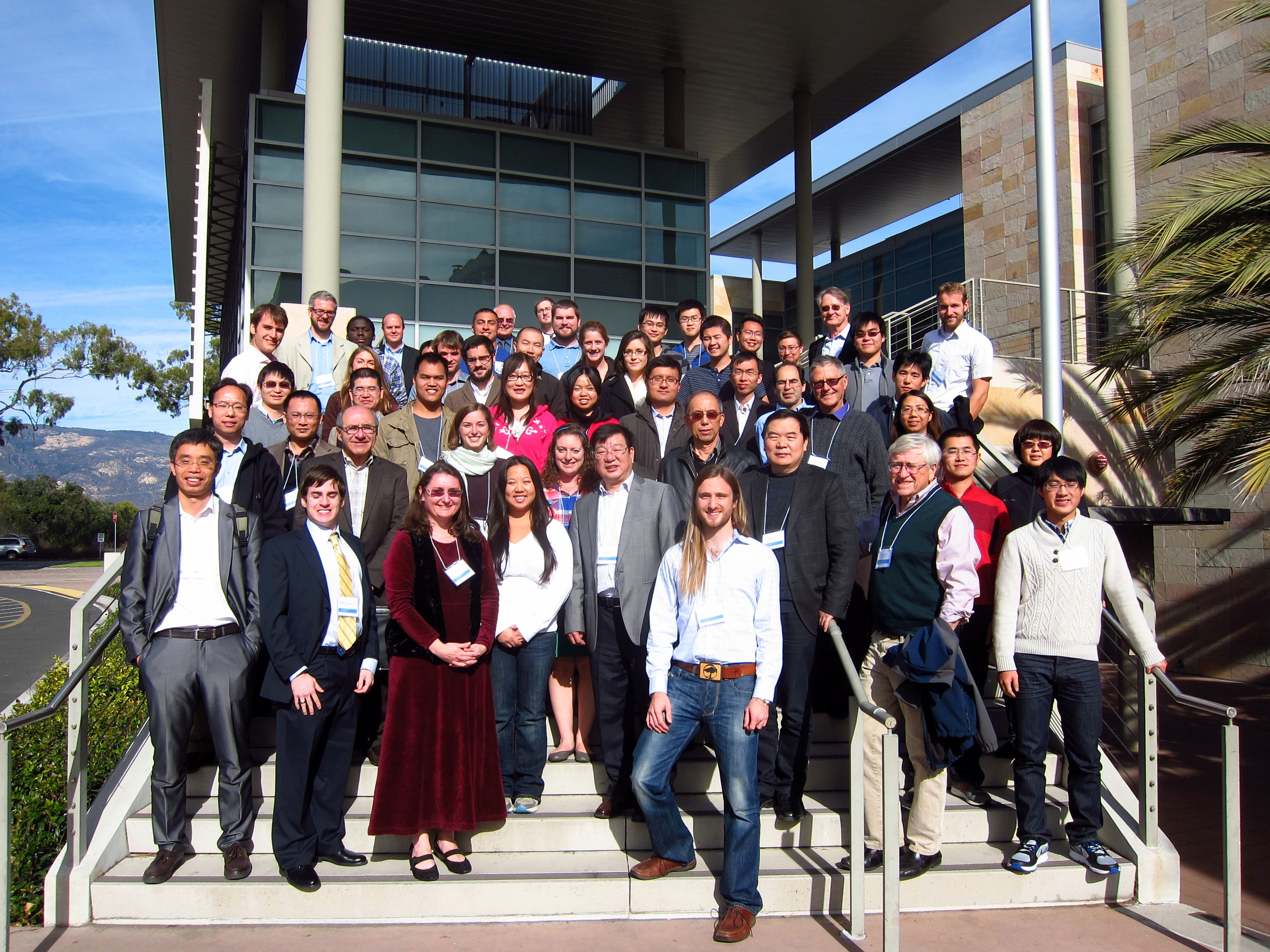 Group Photo - Annual Meeting 2013




Group Banquet Dinner - Annual Meeting 2013
Download the full meeting schedule here.
Summer 2012
PIRE-ECCI/ICMR CO-hosted Summer School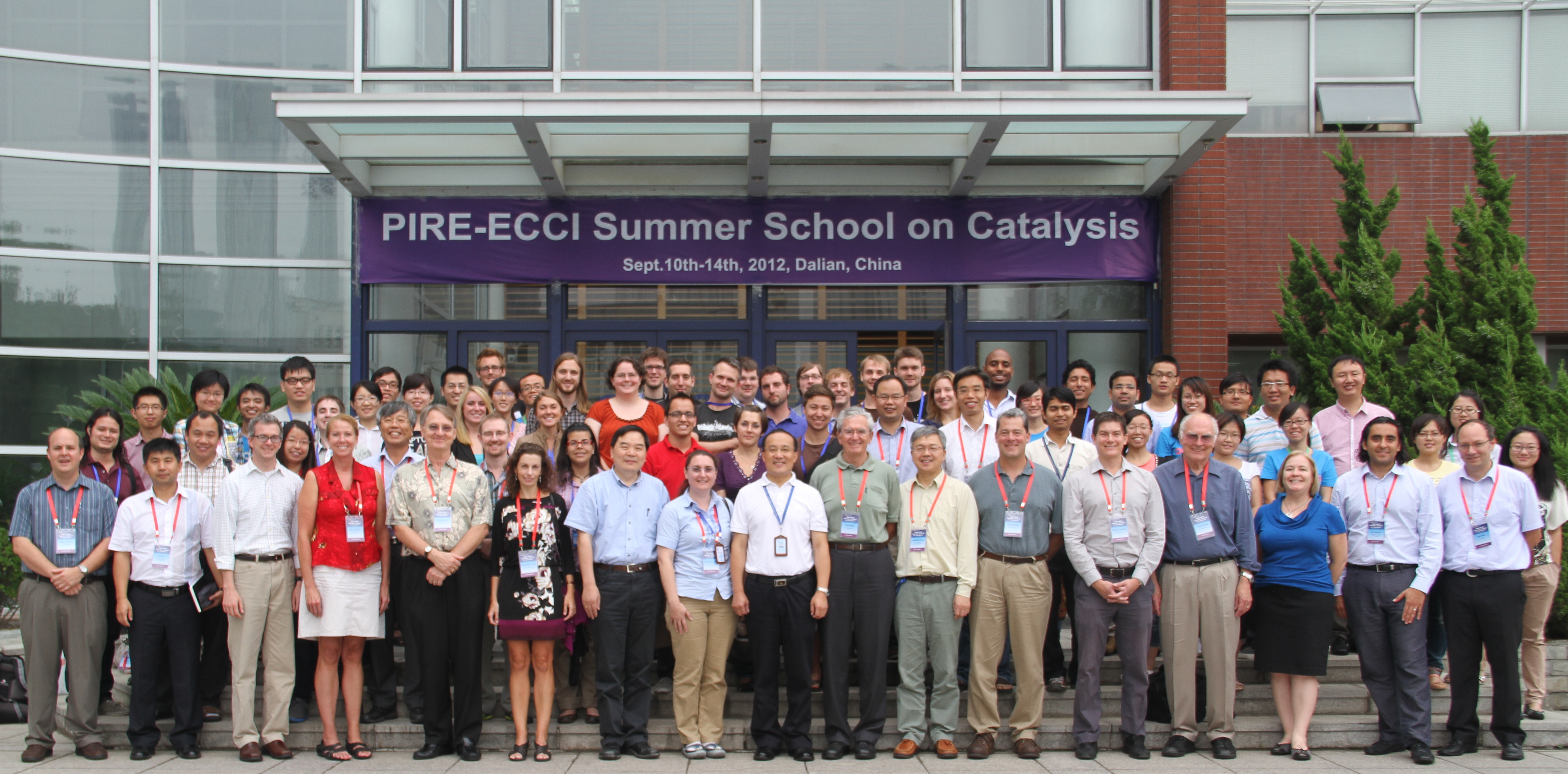 Group photo at the 2012 Summer School
Dalian, China. See the summer school website for information.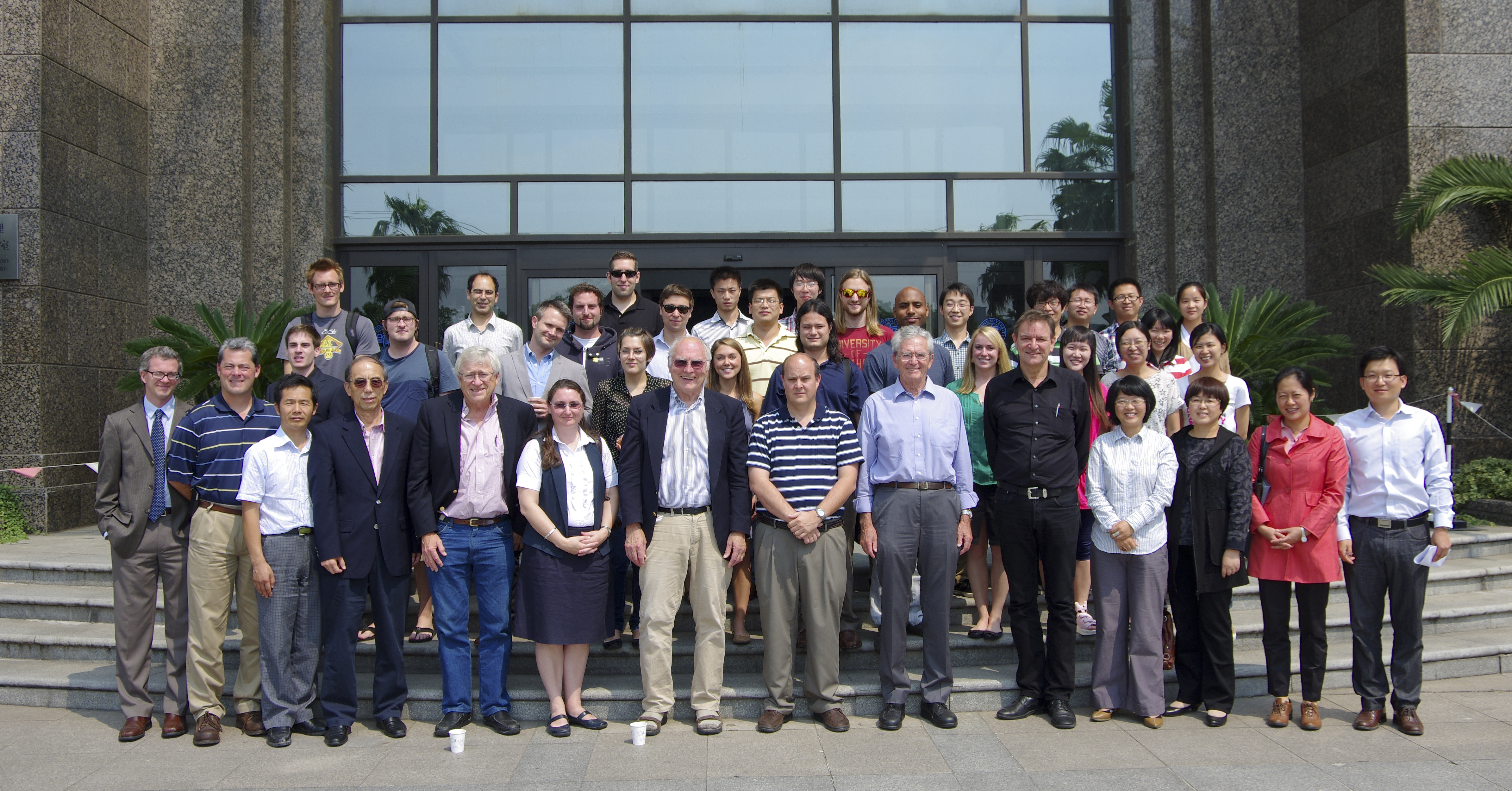 Group photo at the 2012 Annual Meeting
The summer school was followed by the annual PIRE meeting and a symposium cohosted by University of Fudan in Shanghai and SINANO in Suzhou, China (website).
Summer 2011
Summer Planning Workshop and IAB Meeting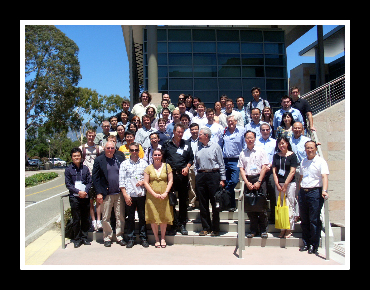 Group photo at the 2011 Summer Planning Meeting
August 2-5, 2011: Santa Barbara, CA. Please visit the workshop website for more information.
Fall 2010
PI Planning Meeting
After meeting with the Chinese PIs in the fall of 2010 for initial planning of the second phase of PIRE-ECCI, Chinese PIs are invited to Santa Barbara for a week-long planning and introduction meeting. There will be research and collaboration discussions, lab tours, and the inaugural Advisory Board meeting.
US and Chinese PIs meet for the first planning meeting of Phase II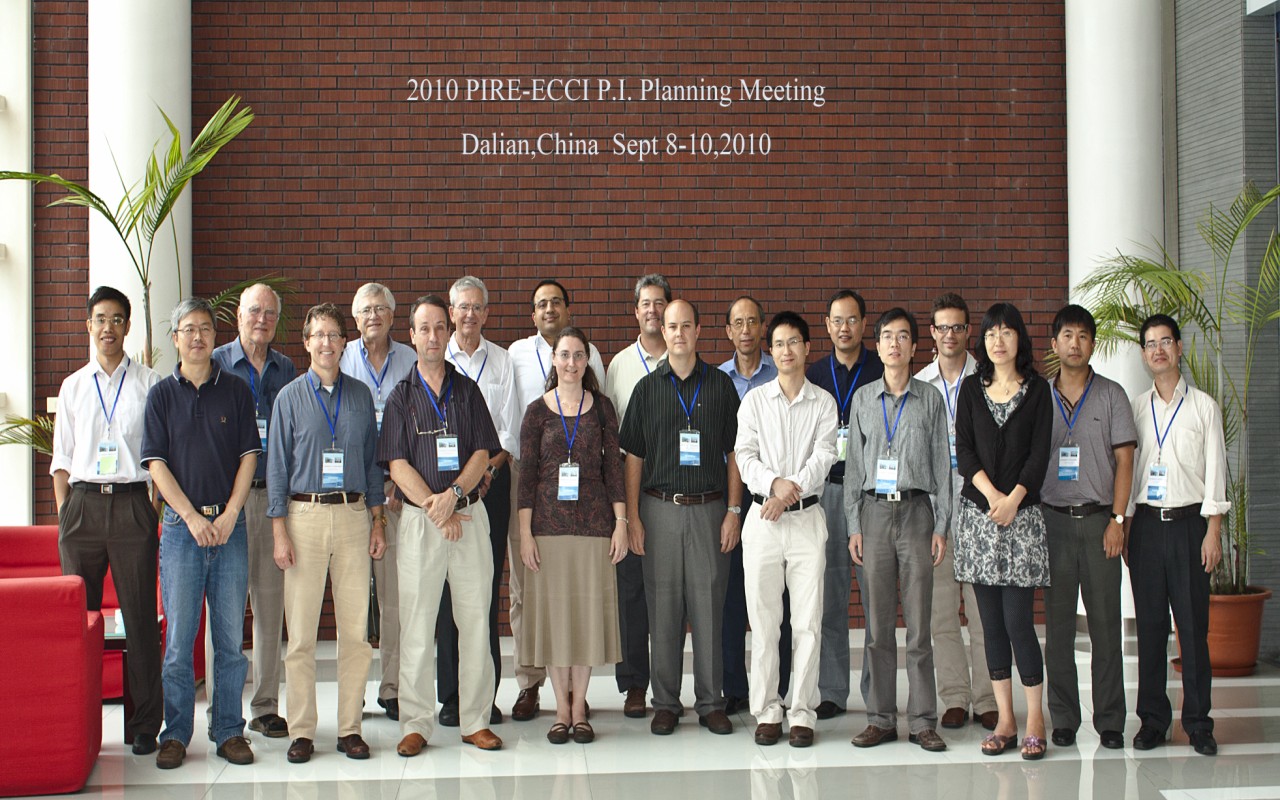 Downloads: Meeting Abstract Booklet